So it's three days early but I want to wish everyone Happy Thanksgiving and keep reading!!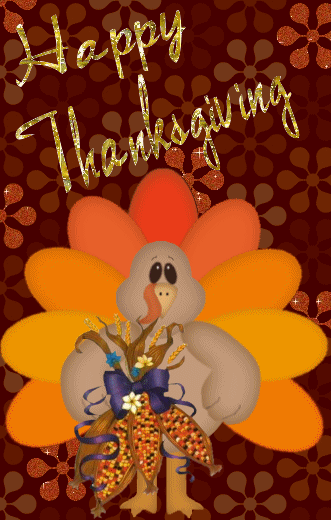 glitter-graphics.com
And now a small gift for my readers...
Ten years ago, director Robert Zemeckis brought Chris Van Allsburg's classic holiday book to the big screen with Tom Hanks as five different characters and the music of Josh Groban and Steve Tyler. The result was... mixed ( while computer animation/ performance capture is amazing it tends come out creepy-looking. Yes, those elves are creepy-looking.) Still, it has become a Christmas classic like Rudolph and
It's A Wonderful Life
( and will be airing numerous times on ABC Family next month). Here is my favorite scene from the movie, "When Christmas Comes to Town"(actually it's fan-made, because there are some additional winter/holiday pictures mixed in between the clip). Enjoy!!!