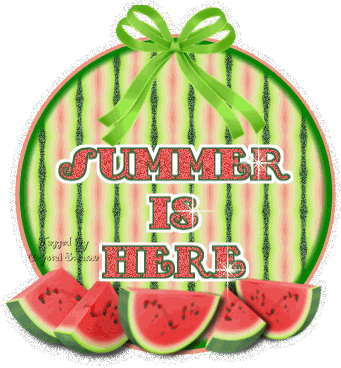 glitter-graphics.com
Hello all!!
So this weeks marks the start of our Summer Reading Program,
Every Hero has a Story
( and runs until August 1st). This week, it's all about summer!!! Is anyone heading to the beach or planning a big vacation? Or are just planning to relax and have some fun reading before school starts?
Well, about reading some books all about .... Summer!! Here are some recommendations-
At the Boardwalk by Kelly R. Fineman
The Night Before Summer Camp by Natasha Wing
Sun Dance, Water Dance by Jonathon London
A Couple of Boys have the Best Week Ever! by Marlee Frazee
Bats at the Beach by Brian Lies
Totally Polar by Marty Crisp
Happy Birthday, America by Mary Pope Osborne
Beach Day by Karen Roosa
Sand Castle by Brenda S. Yee
Fun in the Sun by David Catrow
To close, I felt like posting a Beach Boy song ( especially since I used one for tonite's Family Storytime and tomorrow's storytime for ages 2 and 3 and ages 4 and 5. ) Here is " True to Your School". Enjoy!!